It's finally here, the final round of the SVG March Madness Showdown! You spent the past week sorting through different makes and models of vehicles and narrowed it down to your final two favorites -- the Jeep Gladiator and the Dodge Challenger.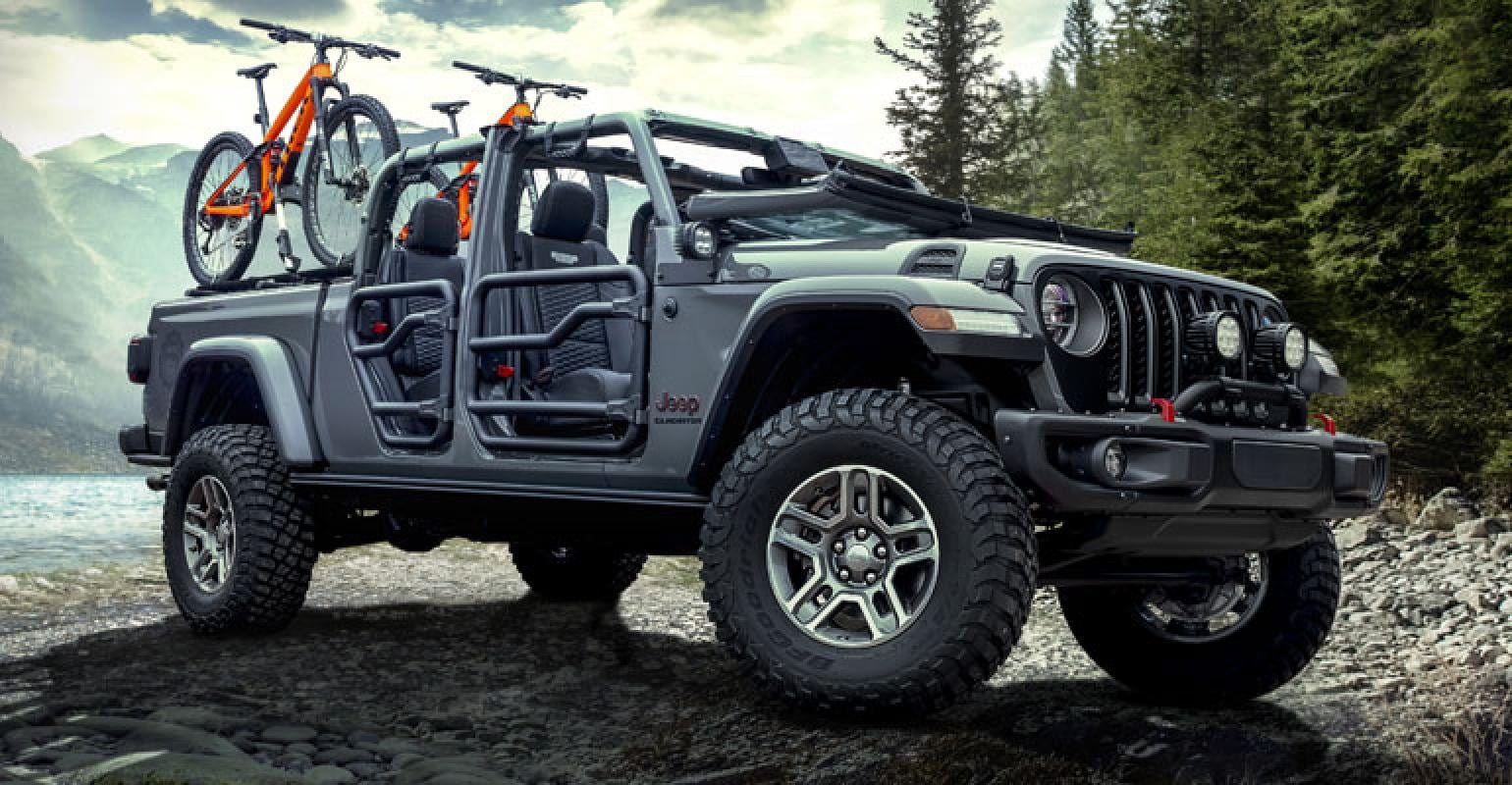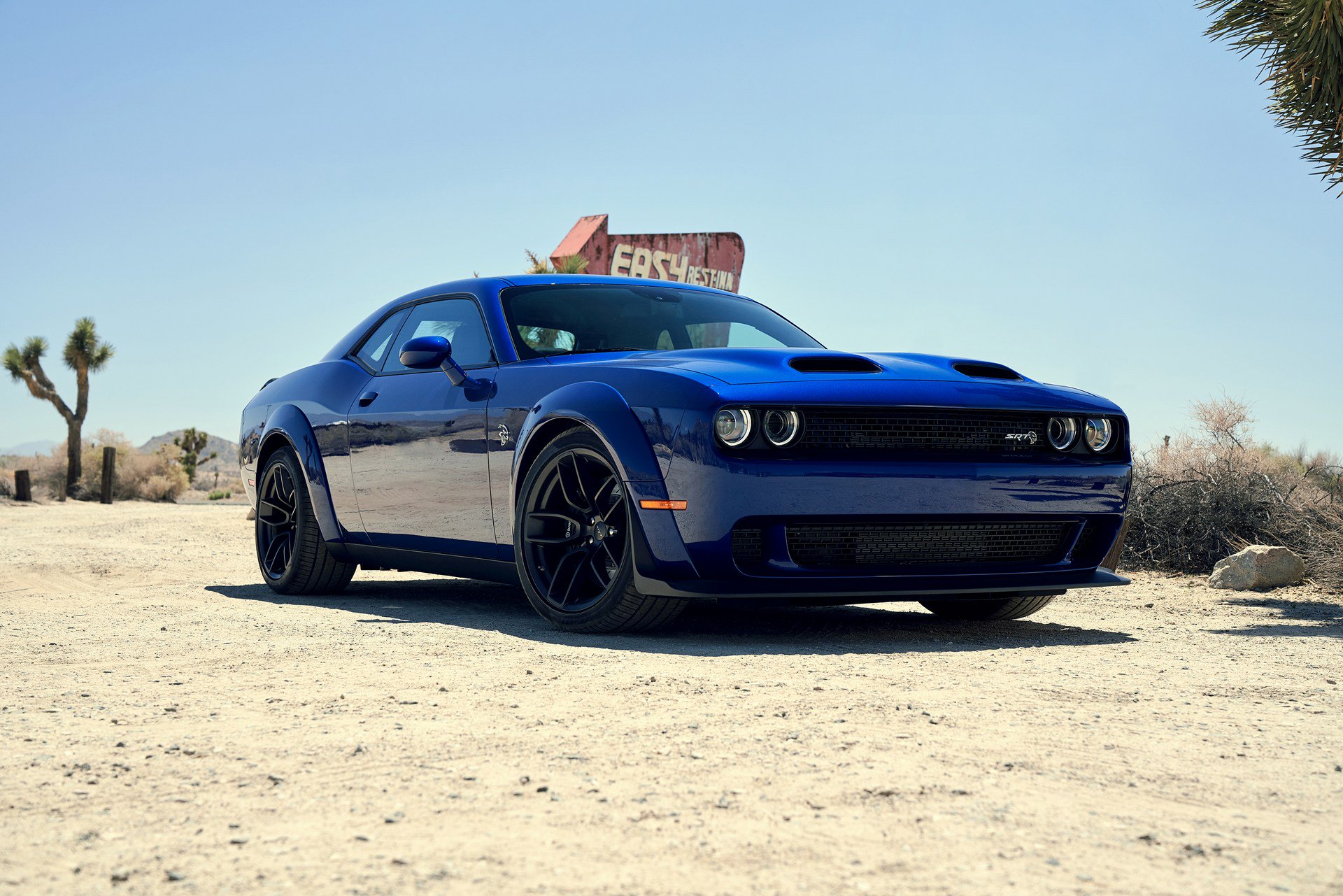 Seeing as how both finalists are manufactured by the Fiat Chrysler Automotive Group, we wonder if some of you are going to have a hard time choosing between two Mopar favorites! To help you decide, here are some fun facts about both vehicles:
Hauling
: The Jeep Gladiator can haul quite a few things in its 5' bed such as two full-size dirt bikes, or an ATV, or even mulch for your yard. What can the
Challenger
haul? Butt. The
Challenger
hauls serious butt.
Speed
: The
Challenger
can get you from 0-60 very quickly (3.7 seconds in most tests). The Jeep Gladiator can get you from 0-60. Eventually. But behind that motor is some great torque for hauling and towing.
Off-roading
: The Gladiator with the Rubicon package can climb hills with a 43.4-degree approach angle, 20.3-degree breakover angle, 26.0-degree departure angle, 11.1 inches of ground clearance, and 30 inches of water-fording capability. When it comes to off-roading and the
Challenger
, the answer is just simply "nope".
Fun Factor:
You can take your
Challenger
to a local drag strip on a test-and-tune day and have plenty of fun ripping off quarter miles just for the chance to unleash that beastly horsepower. Prefer road courses instead? You can probably find a local SCCA or NASA auto club to participate in to stretch the
Challenger's
legs. Meanwhile, those with the Gladiator are heading to local places like Haspin Acres in Indiana. According to the folks at Haspin Acres, Gladiator owners can offroad on 750 scenic acres of wooded hills and trails, nestled in the heart of beautiful, rustic, rural Indiana. With the Jeep lifestyle in mind, the Gladiator is a great choice if you like offroad riding, racing, camping, fishing, and other outdoor activities.
So what do you say, Mopar fans? Which vehicle deserves to be crowned the SVG Fan Favorite? Head over to our Facebook post to vote! And if you've just fallen head over heels in love with the Gladiator, feel free to stop by either of our SVG Chrysler Dodge Jeep Ram stores in Eaton, Ohio or Greenville, Ohio and put yourself on the list to be the first to own one. Loving the muscle behind the Challenger? Either of these same locations can get you into a Challenger, too.
Check our
Facebook page
tomorrow to see which is awarded the Fan Favorite honor and to also find out who won the t-shirt for the SVG March Madness Showdown. But wait, there's more!
Next week, we're going to have another contest!
The contest will be called "SVG and Me". Do you own a vehicle purchased from an SVG dealership? Is there a vehicle you'd like to own from SVG? Let's just say this...those of you who aren't afraid to take a selfie will have a lot of fun with this contest! Full details and rules will be released next week so be sure to check our Facebook page and read our blog posts. We'll be choosing someone to win a brand new Facebook Portal! If you haven't seen one of these before,
check this link out
! Then stay tuned to learn how you can win one!
Contest participation requires
A complete release of Facebook by each entrant or participant; and

Acknowledgement that the promotion is in no way sponsored, endorsed, administered by or associated with Facebook.