It's Time for Round 2 in the March Madness Showdown!
Round 1 is done, and it's time to let the Round 1 winners battle it out in Round 2 to see who will advance to Round 3.
Round 2, Game 1 sees the Jeep Gladiator facing the GMC Sierra. The Gladiator came out swinging in Round 1, demolishing its competition, the Ram 1500, by a ratio of 2 to 1! Meanwhile, the Sierra barely squeaked out a victory over the Chevy Silverado. Is the Gladiator up to the challenge again? Before you make a choice, let's compare some specs of the two trucks (we compared the Gladiator with a Sierra outfitted with options that are the most comparable to the Gladiator). It should be noted that the Gladiator was put into production to compete in the mid-size truck class which includes the Chevy Colorado, the Toyota Tacoma, the GMC Canyon, the Honda Ridgeline, the Ford Ranger, and the Nissan Frontier; the GMC Sierra is a full-size truck and not considered a direct competitor in market.
| | | |
| --- | --- | --- |
| | Jeep Gladiator (4x4 Crew Cab) | GMC Sierra (4x4 Crew Cab) |
| Engine Configurations | 1 gas, 1 diesel | 5 gas |
| Towing | 7,650 lbs. | 7,500 lbs. |
| Payload | 1,600 lbs. | 2,040 lbs. |
| Wheelbase | 137.3 inches | 147.43 in |
| Engine Size | 3.6 Liter V6 | 4.3L EcoTec3 V6 |
| Horsepower | 285 | 285 |
| Bed Size | 5' | 5' 8" |
Jeep has yet to confirm gas mileage ratings on the Gladiator, so we've purposely left that comparison out.
What's a comparison without pictures, though? Check these out: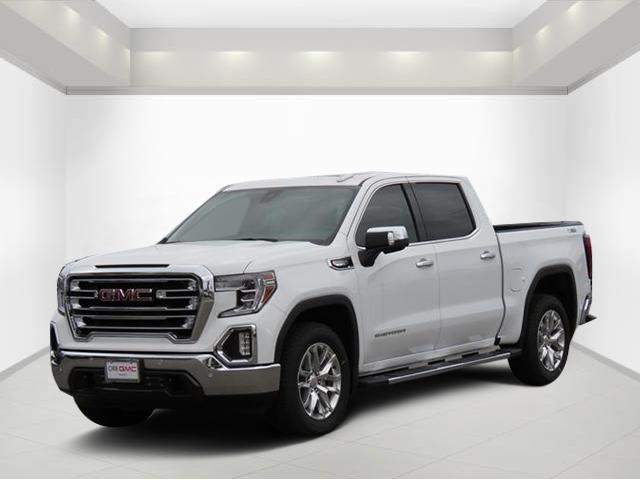 2019 GMC Sierra Crew Cab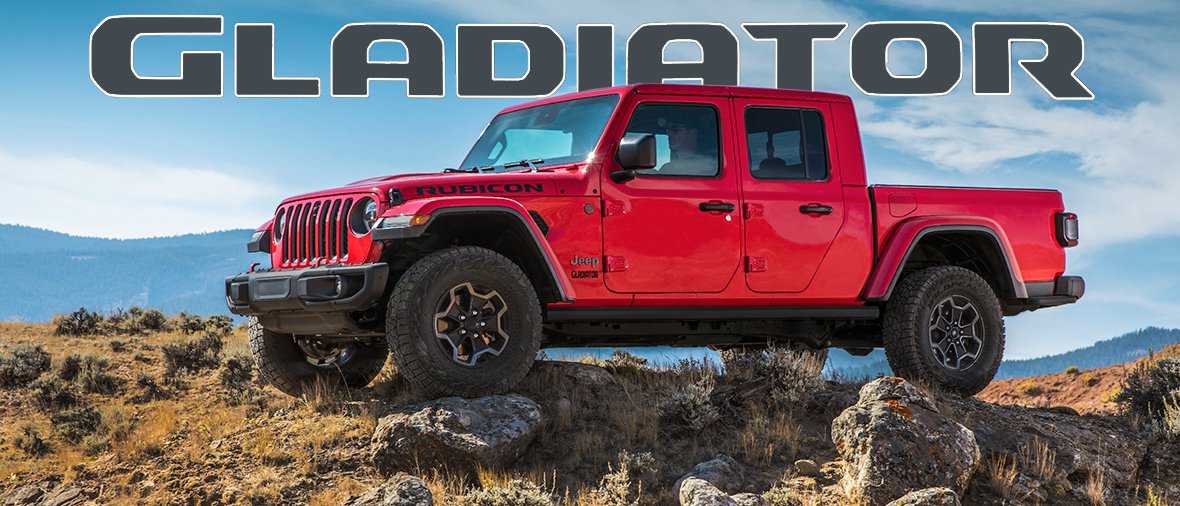 2020 Jeep Gladiator Rubicon

So what do you say? Is your vote going to be cast for the fun new Jeep Gladiator or are you sticking with the tried-and-true proven performance of the GMC Sierra? Vote now by visiting our Facebook post!
---
More March Madness Fun!
Be sure to check our Facebook page tomorrow to see who is victorious in Round 2, Game 1, and read about Round 2, Game 2 showdown contestants!
Want to win a t-shirt? Look at the brackets below and predict which vehicle will be the ultimate Champion and crowned "SVG Fan Favorite". To be entered, email lynn@svgmotors.com with your prediction (must be received no later than Tuesday March 26 at 5pm EST). Once the champion has been crowned, all entries with a correct prediction will be assigned a number (the first person to respond correctly will be #1, the second to respond correctly will be #2, etc.). A random number generator will be used to pick one of these entrants to win the t-shirt! If no one correctly predicts the winner, all entries will be eligible to win the prize. Entries will be assigned a number according to the order in which they were received. A random number generator will then be used to choose the winner.