In the late evening of Memorial Day 2019, 15 tornadoes ravaged the Dayton region. One of the hardest-hit areas was in Harrison Township, the home of the SVG Motors Auto Group. Another area to suffer significant damage was Beavercreek, Ohio, where the new SVG Motors superstore is being built.
Steve VanGorder and his employees were very blessed. Despite heavy damage to the building, no one was present at the time of impact so no one was injured. However, it became obvious as Steve and his employees made their way into work the day following the tornadoes that there was much work to do to not only repair the damage at SVG Motors, but to help heal the community as well.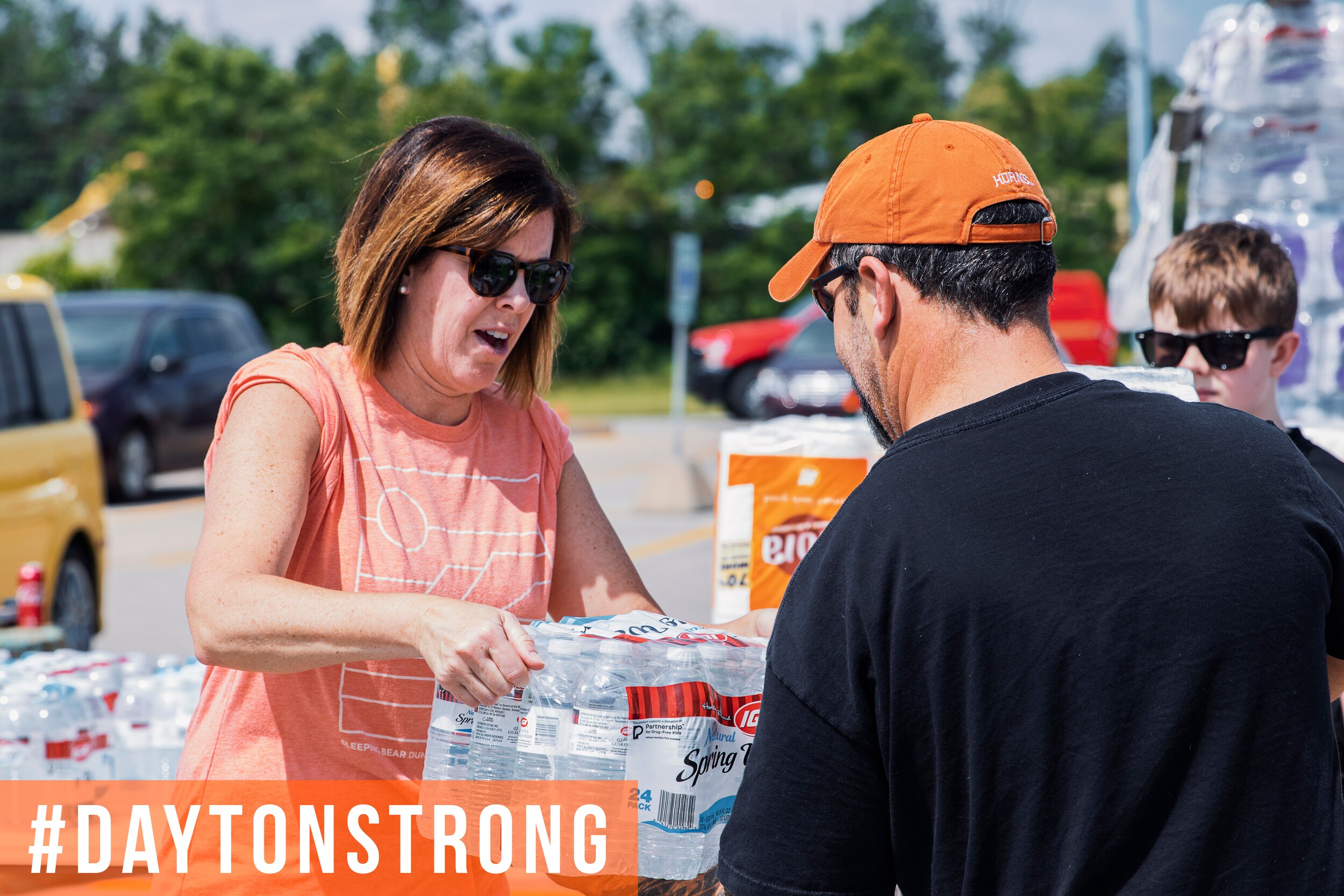 The aftermath of the tornado became apparent as the sun rose over the Miami Valley on May 28th; the tornadoes had struck in the dead of night, leaving everyone clueless as to the extent of damage until sunrise. Victims, first responders and volunteers immediately began clearing debris, directing traffic, and rescuing trapped victims. It was obvious to Steve that these people were in need of some nourishment as they were working tirelessly in the hot sun. VanGorder placed a call and brought a food truck to the SVG Motors location to supply food and drinks.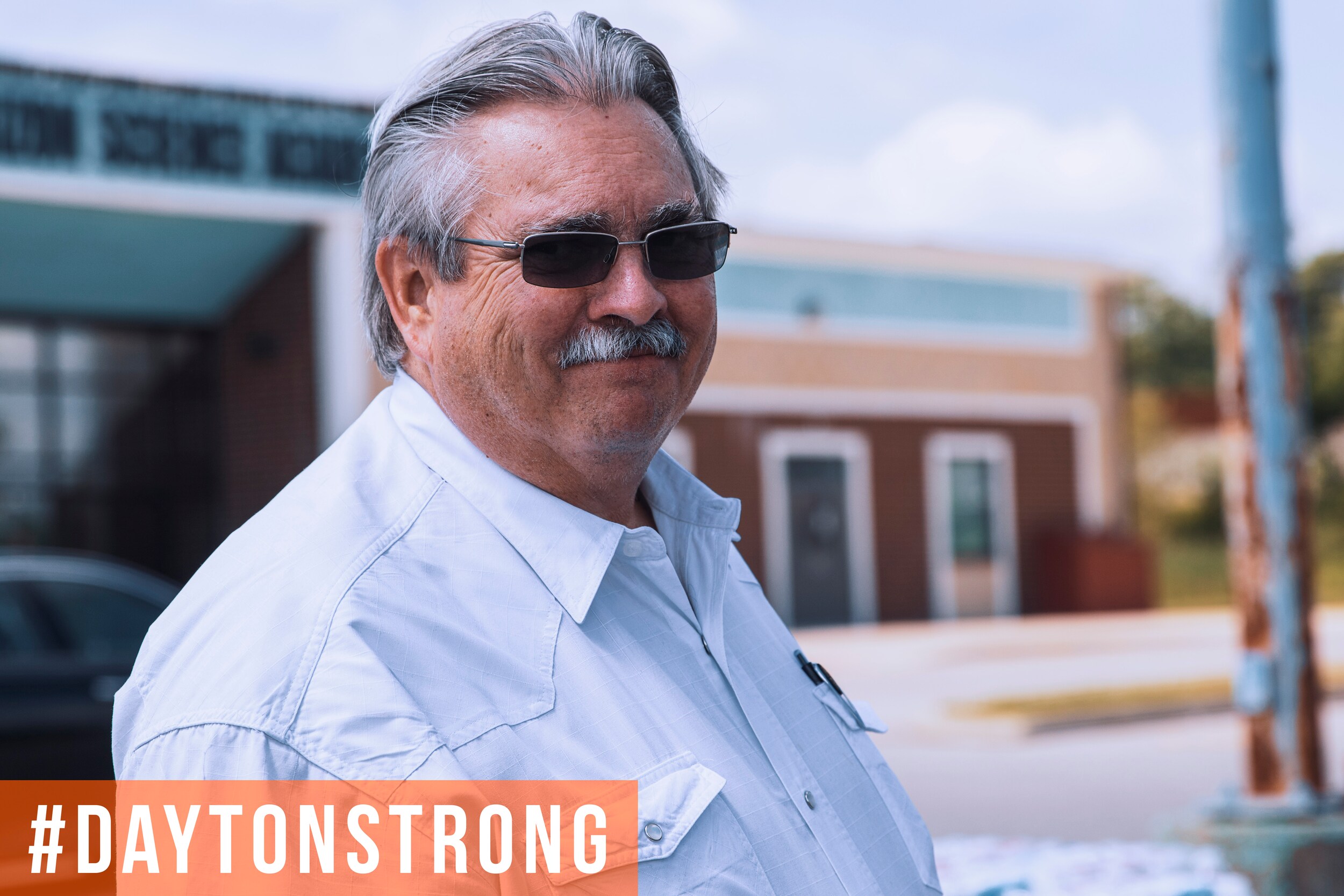 The following day, Ed Evans, owner of Evans Cattle Company, felt the need to do something for the area's residents after touring stricken areas in person. He called his good friend, Steve VanGorder, and said "We HAVE to do something!" The men put their heads together to determine how they could help.
Evans told VanGorder, "If I could, I would feed the world, but right now it's the Dayton and Beavercreek residents who need our help."
The pair decided to hold a free cookout at SVG Motors for the hundreds of victims in the Harrison township area, immediately followed by a cookout in Beavercreek for their residents.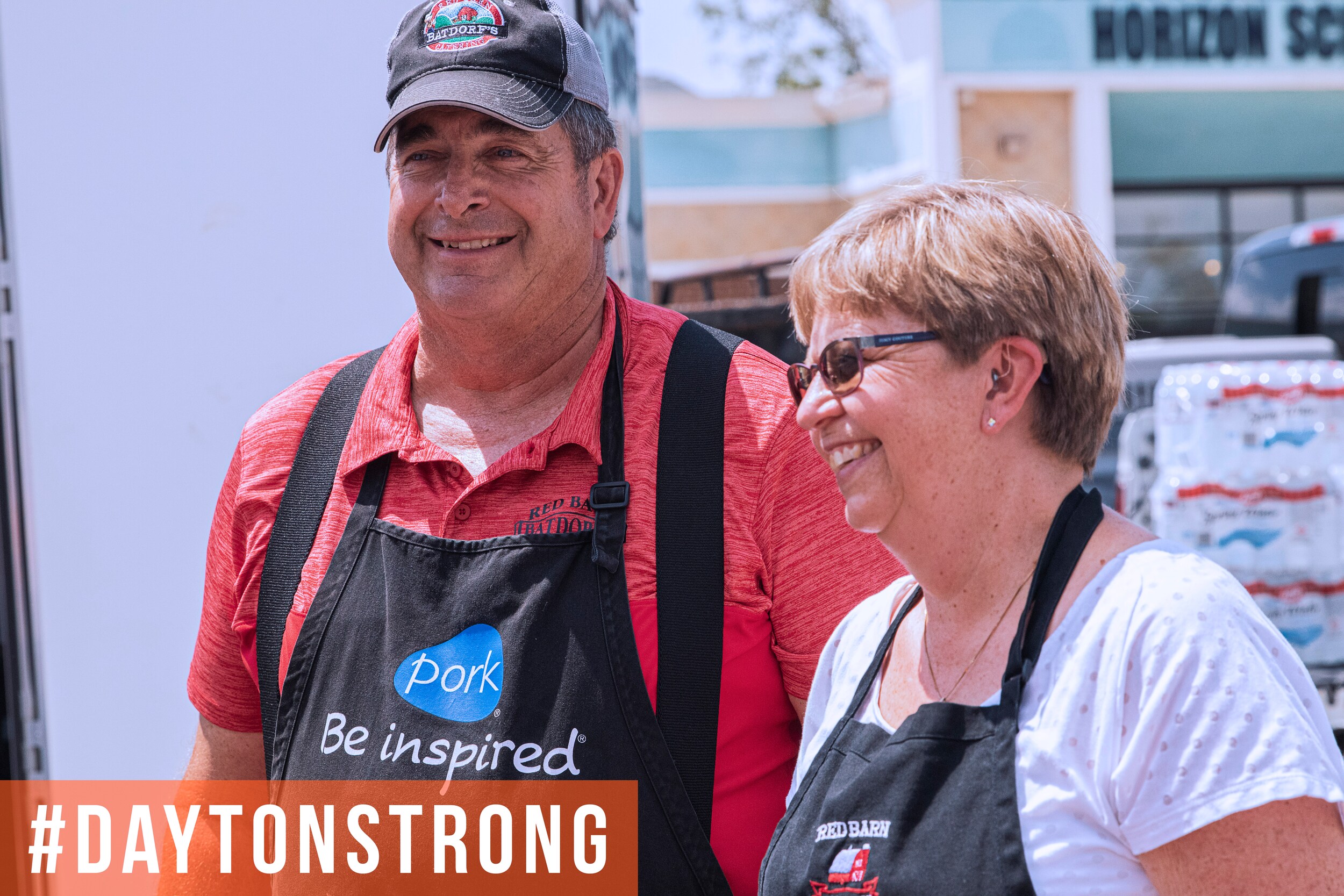 As plans for the cookout began to solidify, other area businesses volunteered their time and services as well. Batdorf's Red Barn Catering volunteered to bring their equipment and a full staff who would cook for the crowd. Evans donated over 1,300 pounds of fresh beef to be cooked. Copy's Butcher Shop and J&L Meats offered their services to process the beef.
Since the SVG Motors parking lot was full of vehicles, Horizon Science Academy graciously offered the use of their parking lot for the cookout so that everyone would have plenty of room to move around and park.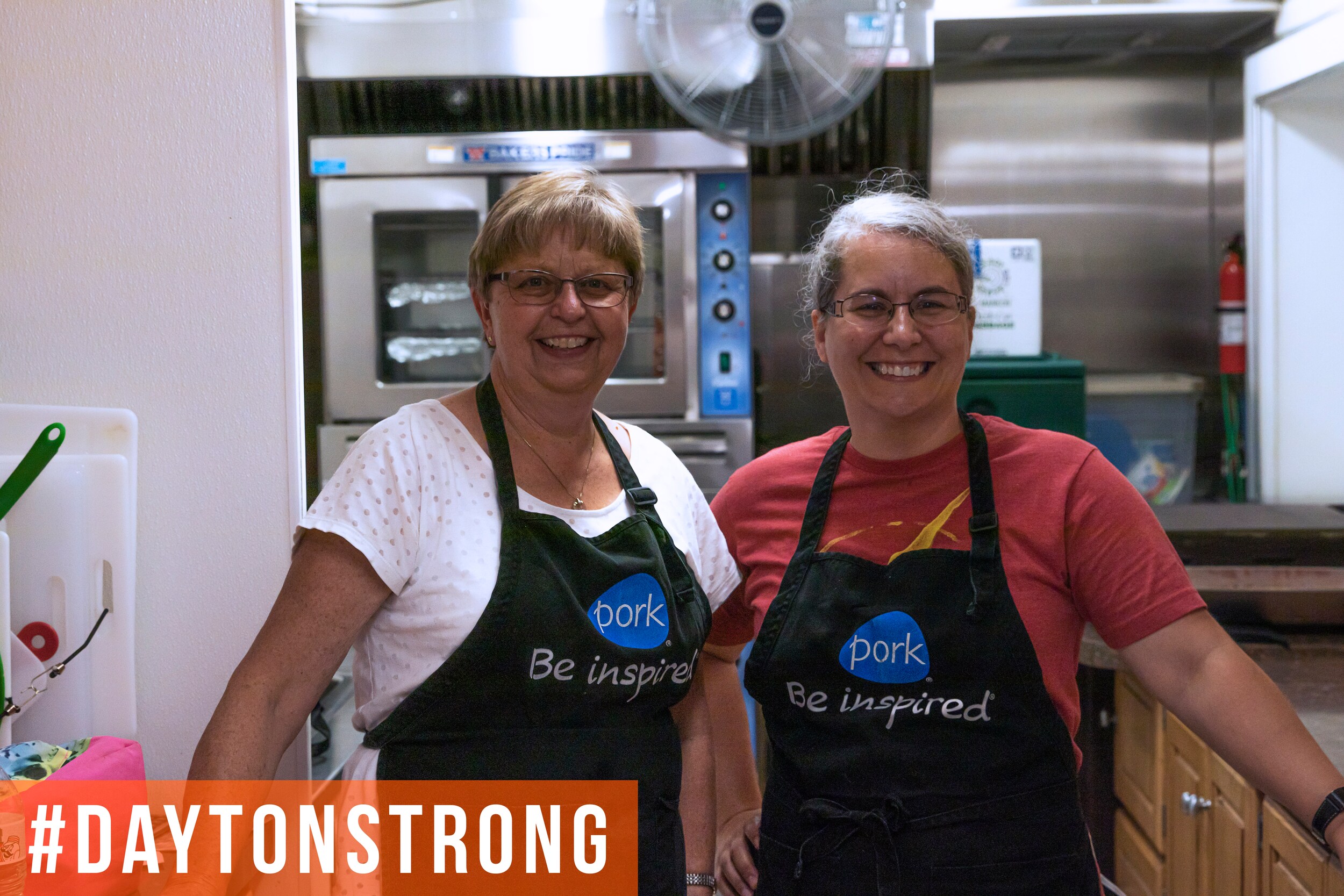 Realizing that a hot meal would be appreciated, but residents needed more, IGA of New Carlisle pitched in with event organizers SVG Motors and Evans Cattle Company to supply attendees with some basic-needs supplies to take with them after their meal. Many cases of bottled water along with paper towels, toilet paper and frozen beef patties were given away.
Realizing the financial impact this crisis has had on the residents of Harrison Township, VanGorder also offered to give away free oil changes to those who could no longer afford to have this critical service performed. Multiple recipients of the free oil change certificates were moved to tears, with one even stating, "I knew I was due for an oil change, but I just don't have the money. This means more to me than you could realize. My car is the only thing I have left, so I want to make sure I take care of it. I was so worried about how I would find the money for an oil change when I need to buy so many other things just to live."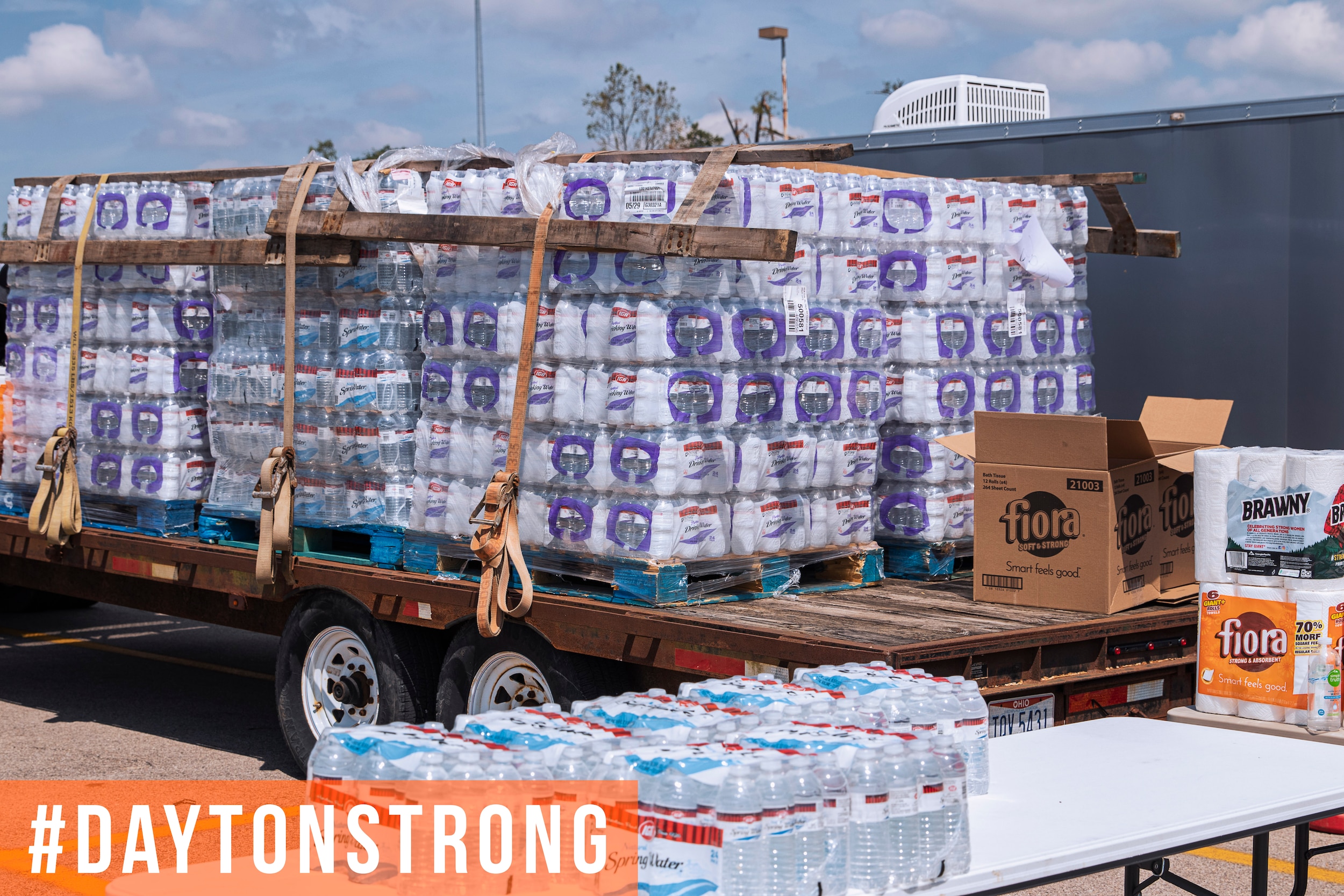 Beavercreek and Harrison Township residents and businesses are still in the clean-up phase, some 3 weeks after the tornadoes ravaged properties. Local government leaders are estimating that demolition, repairs, and rebuilding could take years to complete. The natural landscape of the area has suffered greatly, as hundreds of trees, many at least 100 years old, were snapped in half, uprooted, or permanently damaged.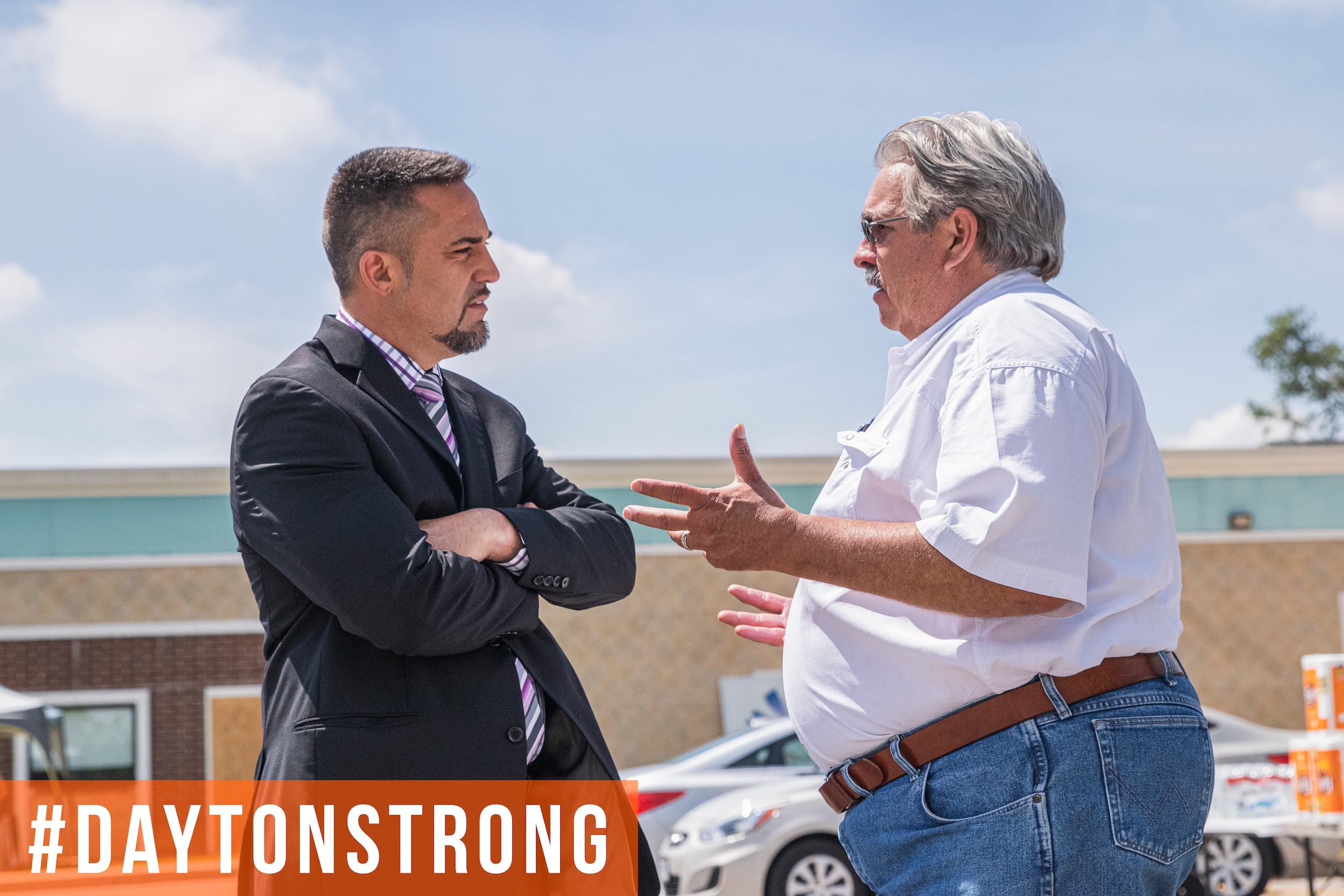 With all of the devastation and heartbreak the tornadoes brought to the Dayton area, it would be easy for people to become discouraged. However, residents and businesses from all over the Miami Valley have pitched in to supply labor, materials, food, and more for those affected. The outpouring of love and support for the tornado victims has built a strong sense of community. The recovery efforts have been unofficially named #DaytonStrong. SVG Motors is proud to be a small part of this effort.