Steve VanGorder, President of the SVG Motors Auto Group announced today a new contest that we be taking place on Facebook. The contest is titled "SVG and Me".

"The SVG Motors Facebook fans we have are the best, and I want to thank them for supporting me," said Mr. VanGorder. Mr. VanGorder chose to award the contest winner a brand new Facebook Portal.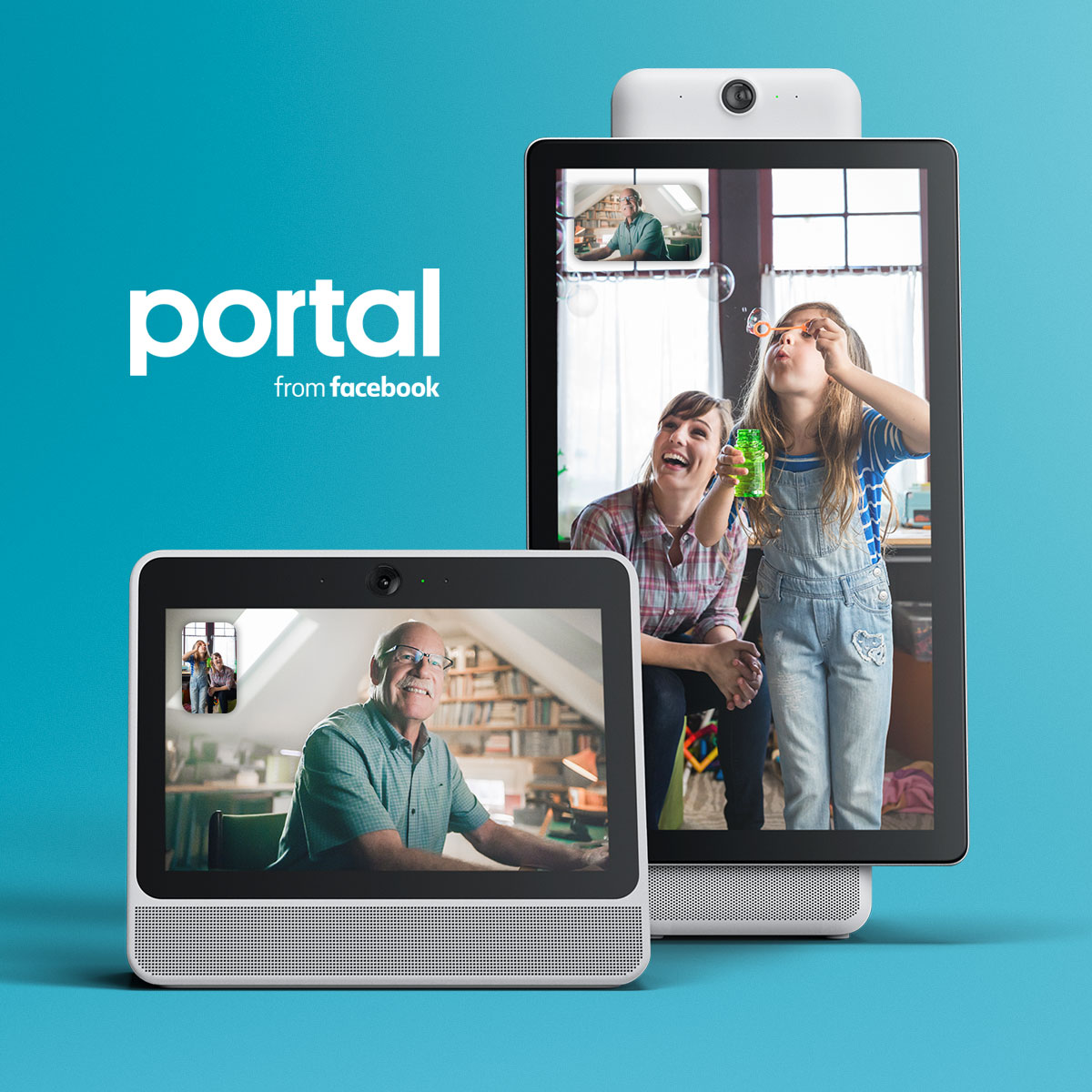 The Facebook Portal is a new video communications device. The Facebook Portal's main feature is focused on video chatting. Use of the device is meant to make you feel like you're in the same room with the person on the other end of the call. It also features compatibility with Alexa, and offers users fun, interactive Augmented Reality options to make video chatting more engaging and entertaining.
Here's how it works:
- a photo (or selfie) of you with a vehicle you purchased at any SVG Motors dealership (SVG Motors in Dayton, SVG Chevrolet in Greenville, SVG Chrysler Dodge Jeep Ram in Eaton, SVG Chevrolet Buick GMC in Urbana, or SVG Chrysler Dodge Jeep Ram in Greenville.)
-or-
- a photo (or selfie) of you with any car on any SVG Motors Auto Group dealership lot that you'd love to own. Your picture must be of you with a vehicle that is physically located and for sale at any SVG Motors Auto Group dealership. Vehicles that weren't purchased from an SVG dealership or not for sale at an SVG dealership are ineligible. Contestants who can get an SVG employee to pose with them in their photo will get an extra vote count from the SVG contest administrator.

Next, encourage your friends to "like" your photo comment on the SVG Contest page.

At 9:00 a.m. EDST on May 10th, whichever photo comment has the most likes will be declared the winner.
Official rules:
Employees (and family members of) the SVG Auto Group are not eligible to win;
Only one photo entry per person is allowed. Any person who uploads more than one photo will be disqualified;
Contestants must be at least 16 years of age to enter;
Uploaded photos must not be digitally altered in any way (no SnapChat filters, no "Photoshopping", etc.), and must contain an identifiable image of the contest entrant and their vehicle purchased from any SVG dealership or them with their favorite vehicle on any SVG dealership lot only. You may not upload photos of anyone else;
Only votes (likes on photo comments) on the SVG Motors Facebook page contest post are eligible. You may share the post, but only likes on the original post count. This is important! We don't want anyone to be disappointed that they lost because their votes didn't count.

Posts must be family friendly and not contain any offensive language or adult material. Any such post that is deemed inappropriate will immediately be removed by the SVG Motors Facebook page admins, whose decision is final and binding;
You may be creative and pose or use props, but all props must be family friendly and must show the entrants identifiable face;
By participating, all contestants agree to (and acknowledge understanding of) the rules, terms, and conditions of the contest to include a complete release of Facebook by each entrant or participant; and acknowledgement that the promotion is in no way sponsored, endorsed, administered by or associated with Facebook.