For most, owning a supercar is the stuff of dreams. Take for example the gorgeous Pagani Huayra. Beautiful car, but who has $2.4 million to buy a car other than the extremely wealthy? For those of us who crave a supercar experience but have more modest budgets to live within, we present the top 2019 model vehicles with superior horsepower -- for under $100,000.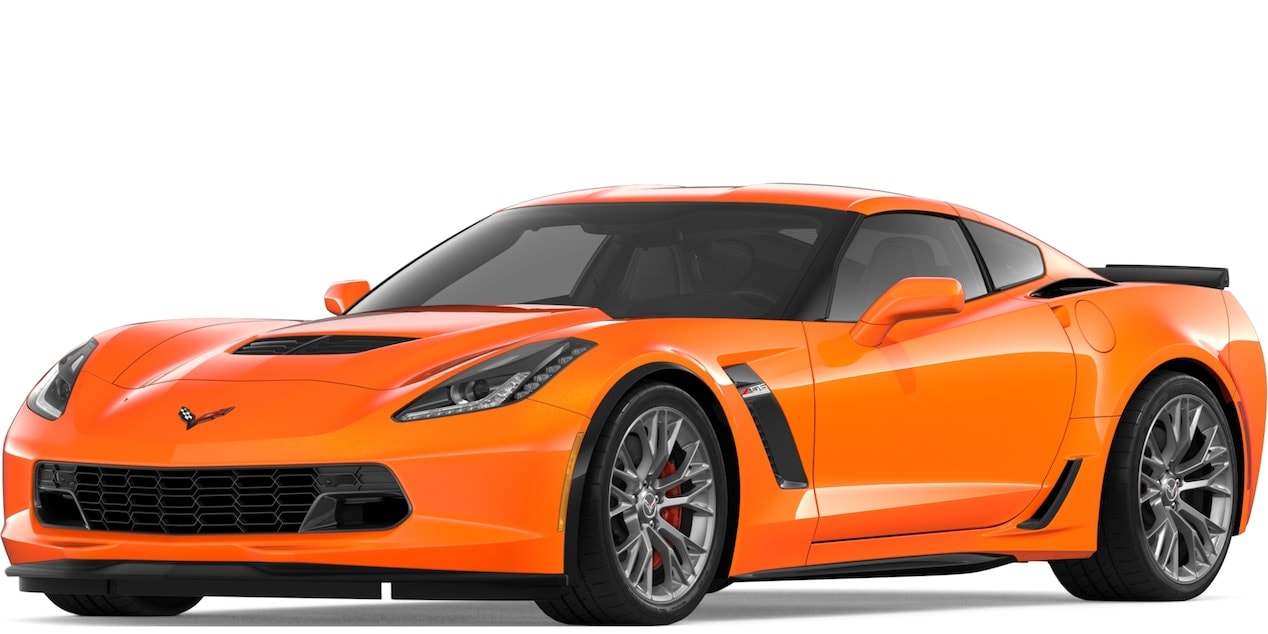 1. 2019 Chevy Corvette Z06
The Z06 is Chevrolet's most powerful Corvette priced under $100,000. It also boasts the honor of being the most powerful two-seater under $100K. The Z06 sports the same supercharged LT4 as in the Camaro ZL1. The 6.2-liter V8 is rated the same as it is in the Camaro, with 650 hp at 6,400 rpm and 650 lb-ft at 3,600 rpm. Offered as a coupe or a convertible, every Z06 is rear-wheel drive, but Chevy gives you a choice of a 7-speed manual or 8-speed automatic. Base price is $81,585 while convertibles cost $4,000 more.
2. 2019 Dodge Challenger SRT Hellcat Redeye
Now that Dodge has ceased production of the 840 hp Challenger Demon, you might think Dodge was out of the high-horsepower game. That's where you'd be wrong…some of the Demon's technology has been utilized in the Hellcat. The result is the birth of the Hellcat Redeye. The Hellcat Redeye boasts a 6.2-liter Hemi V8 with 797 hp at 6,300 rpm and 707 lb-ft at 4,500 rpm. With a larger supercharger, increased boost from 11.6 to 14.5 psi, better air flow and the clever SRT Power Chiller, which uses the Challenger's air conditioning system to chill coolant before it reaches the blower's heat exchangers this car will rip chunks of asphalt out of the road. The Redeye is a rear-wheel drive, 8-speed automatic. The downside to the Redeye is that it is not available with a manual transmission. The Redeye comes in a widebody version, too which has larger rear tires and can run a quarter mile in 10.8 seconds! The Base Price is $72,745, and the widebody is $78,745.

3. 2019 Cadillac CTS-V
The Cadillac CTS-V is a luxury sedan that can roast the competition while looking elegant. It's powered by the same supercharged 6.2-liter LT4 V8 as the Camaro ZL1 and Corvette Z06. With the rear-wheel-drive, you get 640 hp at 6,400 rpm and 630 lb-ft of torque at 3,600 rpm. As expected in a luxury car, the only transmission available is an automatic. General Motors says the 2019 CTS-V is the most powerful Cadillac ever, doing 0-60 mph in 3.7 seconds. The base price is $89,290.
4. 2019 Chevy Camaro ZL1
The most affordable of this list with a base price of $63,795 (for 2018 models), the Camaro ZL1 features 650 hp with a supercharged 6.2-liter LT4 V8 with 650 lb-ft @ 3,600 rpm. Those who want a more visceral experience can choose to get the Camaro in a 6-speed manual. The automatic is a 10-speed. The rear-wheel drive Camaro is capable of 0-60 mph runs in 3.5 seconds and a quarter-mile run of 11.4 seconds at 127 mph. Bump your trim package up to the ZL1 1LE to get improved handling, an aerodynamics package, a carbon fiber rear spoiler, Multimatic dampers, adjustable front end height, camber plates, an adjustable rear sway bar, 19-inch wheels and super grippy Goodyear Eagle F1 Supercar 3R tires.
5. 2019 Jeep Grand Cherokee Trackhawk
Need a grocery-getter that can blow everyone else on the road away? Then the Jeep Cherokee Trackhawk is what you want. It's powered by a supercharged 6.2-liter Hemi. Like in the Charger Hellcat, it's rated 707 hp at 6,000 rpm and 645 lb-ft at 4,000 rpm and gets the 8-speed automatic. While the other quasi-supercars on this list are pretty much going to be summer-only drivers in the midwest, the Jeep is all-wheel drive. According to Jeep, it's the most powerful and fastest SUV ever. Jeep says it's capable of a 0-60 time of 3.5 seconds, and a quarter mile time of 11.6 seconds at 180 mph. For 2019, its base price is $91,240.
6. 2019 Dodge Challenger
For 2019, the Challenger SRT Hellcat gets higher horsepower ratings in its supercharged 6.2-liter V8. The Hemi bumps up from 707 hp to 717 hp at 6,000 rpm and 650 lb-ft to 656 lb-ft at 4,000 rpm. The Challenger is the only Hellcat available with a standard 6-speed manual transmission. The ZF-supplied 8-speed automatic remains available. The dual-snorkel hood, is the same as you'll find on the 797-horsepower Redeye. Shockingly, even with the new improvements, the base price is $5,000 less in 2019 than 2018 -- $64,750.