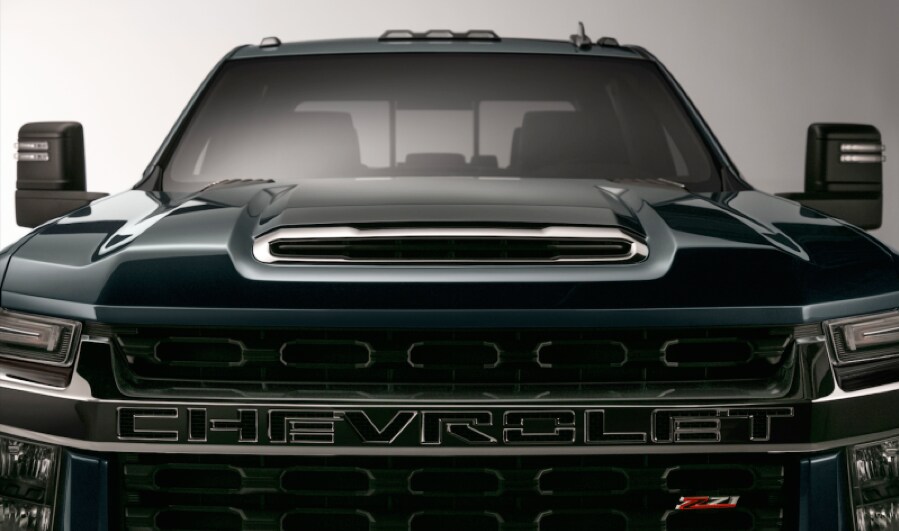 Photo credit: Chevrolet

Chevy just can't keep this under wraps…it's far too aggressive to be complacent hiding in the shadows. In 2019, Chevy is releasing a 2020 model Silverado HD, whose looks could easily scare the meek.
The new grille design features a bold block-lettered brand badge. Unlike other grille patterns, the 2020 Silverado has huge oval-shaped openings. The hood sports a massive bulge with an aggressive vent. Be afraid, very afraid.
Now, we're just getting a little preview here. It could be that the truck (when viewed in full) looks super friendly. Somehow, though...that's not too believable.
Chevrolet says engineers will begin on-road testing of prototypes ensure the truck stands up to the brand's durability targets. Chevy says, "the bolder, larger proportions of the truck will be instantly apparent," so it's likely we'll see sneak peeks of these behemoths around GM's headquarters in Warren, on the mountainous grades of the American southwest, and up north in the cold.
Chevrolet says the truck will roll off the Flint production line in the third quarter of 2019, at which point it will likely strike fear into the headlights of compact cars like Mini Coopers.