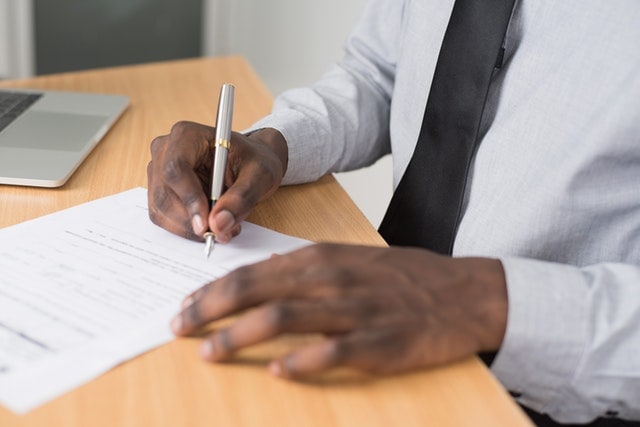 When you purchase or lease a car at a dealership, the last step in the process will be visiting "F&I". By this point, most people are ready to hop in their new car and go show it off. However, before you can ride off into the sunset, you'll have to take care of the purchase paperwork. That's what happens at F&I (which is an acronym for Finance and Insurance).

Because making a major purchase like a vehicle often requires arranging financing and always requires legal documents to be signed, you'll likely spend quite a bit of time in F&I. Dealerships usually have dedicated F&I managers who've been specially trained to prepare the required forms and contracts necessary when you buy a car.
As mentioned previously, once you've decided which vehicle you want to own, your next step will be to visit F&I. However, there are normally fewer F&I managers than there are sales staff. Unfortunately, this can cause a backup of customers, which is more common on weekends and busy days. Expecting a delay between making your choice and signing the paperwork with the F&I manager will help you be prepared for the amount of time it will take to buy a new car.
Once it's your turn to work with the F&I manager, expect to be signing your name – a lot! If you're financing your purchase or taking out a lease, your time in F&I will be longer than someone who's purchasing their vehicle with cash or a check. Also, the time spent with the F&I manager will depend on which state you reside in as different states have different paperwork requirements. When you're with the F&I manager, you can also expect to be offered some additional services and products to go along with your new vehicle. Examples would include gap insurance, extended warranties, and other items or services that will vary from dealership to dealership.

Regardless of whether you purchase your new vehicle using financing or cash, SVG wants to give you the best value in 50 miles. You can shop our inventory of 1,000 vehicles right here on our website from the comfort of your own home. We also offer a free online form to get pre-approved for your purchase so that you know what you can afford.