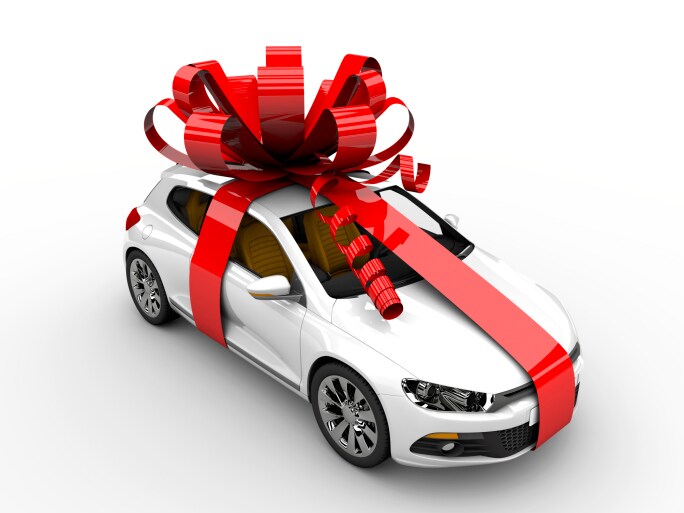 End-of-Year discounts and dealers' holiday schedules make the holiday season a wonderful time for deals. Luckily for you, you still have time!
The website iSeeCars.com stated that Christmas Eve is one of the best days to buy a used car. They analyzed over 48 million used car sales from 2013 to 2016, and compared months, days, and holidays to see when consumers were more likely to get the best deal. iSeeCars.com defined a "deal" as saving 5% off (or more) of the list price.

The CEO of iSeeCars.com, Phoyg Ly, stated, "Cars are one of the most expensive purchases families make, and savings of even five percent can mean $950 off the average used car price of $18,992."
Statics show that there were 35.6% more deals on Christmas Eve. The other two holidays that offered comparable deals were Veterans Day (43.2%) and Black Friday (37.5%).

Can't make it to the dealership on Christmas Eve? You have another great opportunity within the next week – New Year's Eve. Matt Jones, senior consumer advice editor for vehicle pricing and analysis site Edmunds.com, says there are 30.2% more deals on New Year's Eve.
"Shoppers looking for a bargain should consider heading to the dealership the last week of the month, whether they're looking for a new or used cars," he says. "Dealerships looking to hit a unit goal usually start to ramp up deals in the last week of every month, and December is no different."
At Christmas, prices for the year tend to be lower when compared to other seasons, says Lisa Rosenberg, data analyst for used-car pricing and analysis site CarGurus. Not only are dealers trying to move cars quickly to bump up their month-average, they're also trying to move as many vehicles as possible to elevate their year-average as well. It's a win-win for both the dealer and the buyer. SVG Motors' philosophy is to give you the best value in 50 miles, and this coming week we intend to give you even more value.

"In regards to Christmas and New Year's Eve, the only advice I could offer is if you plan to shop either of those days, get to the dealership early," says Edmunds.com's Jones. Jones is correct…it is best to make your choice as early as possible; many people will be shopping our tremendous deals, and the vehicle you want could slip through your fingers. To make shopping easier, you can see ourinventory of over 1,000 vehicles at SVGMotors.com. We welcome you to choose any of our locations that is closest to you to take delivery of your new vehicle. Our goal is to provide superior value and superior customer service, and the holiday season doesn't change that goal. We want to make your holiday the most memorable ever!