With current gas prices being 15% higher in 2018 than last year at this time, it may be tempting to push your car to the limits and drive with your low fuel light on as long as possible. Of course you know running on empty carries risks, such as ending up being stranded.
Let's take a few minutes and explore what these risks are, and how you can avoid problems.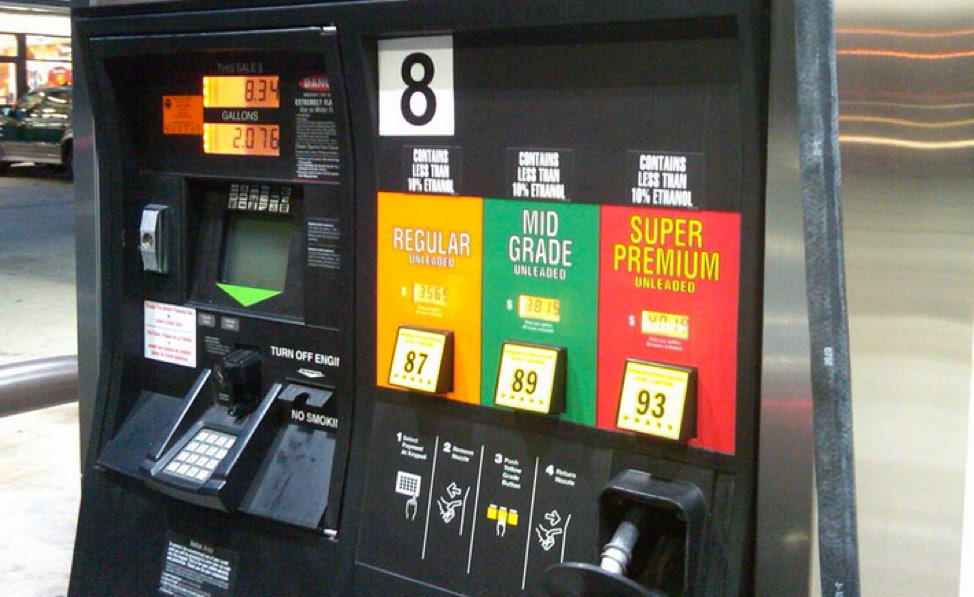 "E" doesn't just stand for "Empty"
"E" is short for empty. It's also short for "Exposed". Running out of gas isn't just inconvenient. It's dangerous. You could ended up stranded on the side of a road where your personal safety could be put in jeopardy. Running out of gas leaves you exposed to the world like a sitting duck. By running out of gas, you're also risking the health and safety of your fuel management system on your vehicle.
A little now, or a lot later
Gas tanks are equipped with pumps that deliver the fuel to the engine. These pumps stay submerged in fuel all the time. Being surrounded by fuel helps the pumps run cool. When you run your car with very little gas, that pump is having to work harder because it is not being kept cool by being submerged. Consistently driving your car with the bare minimum of fuel can and does shorten the lifespan of a fuel pump. According to repairpal.com, "The average cost for a fuel pump replacement is between $551 and $884. Labor costs are estimated between $88 and $289 while parts are priced between $463 and $595. Estimate does not include taxes and fees."
Most experts recommend filling up when you get to ¼ tank. This will keep your pump submerged and running smoothly.
Another motivating factor to keep your tank full is that you can help prevent damage to the engine. A gas tank is no different than any other type of tank and contaminants can get in it. When your tank is low, the pump can begin suctioning debris and dirt from your tank and circulate it through the entire fuel system and engine causing damage.
What if there's nowhere to fill up?
You dream of wandering the countryside and taking picturesque road trips…so you set off on a journey. The sun creeps behind the horizon and darkness falls. You passed a gas station 20 minutes ago, but with ¼ tank left, you skipped it and kept on driving. "I'll fill up at the next gas station," you say to yourself. Half an hour goes by, and you've still not seen another gas station. You've got a choice…you can backtrack for 50 minutes to the gas station you last passed, or you can push forward hoping another pump is available that's closer.
Whether you decide to backtrack or push forward, you're going to keep a diligent watch on your gas gauge, as the needle has now crept perilously close to the big, red E. This is a major stressor and cause for anxiety. The reality hits you that you could run out of gas in the middle of nowhere, and could end up waiting for hours for a tow truck, or having to take a sketchy night-time walk to the nearest gas station which could still be miles away. What Now?
First off, try to remain calm. Rational decisions are difficult to make when you're stressed. The truth is, even when your gas gauge shows you're on "E", you've likely got a gallon or two left in your tank. Depending on the fuel mileage that you typically average, you may still have enough gas to carry you nearly another 60 miles.
How far can you push it?
The low fuel light is a dash light that illuminates when a float in your gas tank sinks to what the manufacturer determines is a level that warrants your attention. Unfortunately, each manufacturer has their own theory on what level they deem appropriate to trigger the light. This means each vehicle has a different amount of fuel left when the light on the dash comes on. Seems impossible to know how far you can go then, right? Not really.
There are two ways to determine how much further you can drive when the low fuel light comes on. The first requires some math. Drive as normal until the low fuel light comes on. Find a gas station and fill up immediately. Find your owner's manual to determine what your total fuel tank capacity is (for example, some smaller vehicles have a 13 gallon tank). Now, look at the gas pump. How many gallons did it take for your car to fill up? Subtract that amount from the fuel tank capacity and that tells you how much gas you have left when your light comes on. Let's say as an example that the difference was 2 gallons. If you know that your car averages 24 miles per gallon and you have 2 gallons left when the low fuel light comes on, it's reasonable to say that with conservative driving, you can travel another 48 miles before you completely run out of fuel.
Lucky for you, https://www.yourmechanic.com/ created the chart below in 2015 to show how many miles you can drive once your low fuel light comes on. This chart is for 2015 models only, but still represent a fair estimate for today's models. The chart represents the top 50 best-selling vehicles in 2015 in the United States.
Note: For vehicles with "Not available" listed for the point at which the warning light comes on, the light is triggered based on the distance to empty calculator having the listed number of miles remaining.
How Far Can You Drive Your Vehicle on Empty?

Make

Model

Fuel remaining when low fuel warning light is triggered

Miles remaining when low fuel warning light is illuminated

Ford

F-150

1/16th of a tank

35-80

Chevrolet

Silverado

Not available

25

Ram

1500

3 gallons

63-87

Toyota

Camry

2.6 gallons

65-91

Toyota

Corolla

2 gallons

60-84

Nissan

Altima

3 gallons

81-114

Honda

Accord

2.6 gallons

70-93

Honda

CR-V

2.3 gallons

62-78

Honda

Civic

1.9 gallons

59-80

Ford

Fusion

1/16th of a tank

35-80

Ford

Escape

1/16th of a tank

35-80

Toyota

RAV4

2.4 gallons

57-74

Chevrolet

Equinox

Not available

50

Nissan

Rogue

3 gallons

78-99

Hyundai

Elantra

Not available

30

Ford

Explorer

1/16th of a tank

35-80

Chevrolet

Cruze

2 gallons

56-84

Ford

Focus

1/16th of a tank

35-80

GMC

Sierra Denali

4 gallons

64-92

Hyundai

Sonata

Not available

40

Jeep

Cherokee

3 gallons

66-93

Nissan

Sentra

2 gallons

60-80

Jeep

Wrangler

2.8 gallons

47-58

Chrysler

200

3 gallons

69-108

Chevrolet

Malibu

2 gallons

50-72

Jeep

Grand Cherokee

3 gallons

66-90

Toyota

Tacoma

3 gallons

63-75

Subaru

Forester

2.6 gallons

62-83

Kia

Optima

Not available

30

Toyota

Highlander

2.9 gallons

58-72

Kia

Soul

Not available

30

Toyota

Sienna

3 gallons

54-75

Subaru

Outback

2.6 gallons

65-85

Nissan

Versa

2.6 gallons

65-85

Volkswagen

Jetta

1.85 gallons

57-85

Honda

Odyssey

3 gallons

57-84

Honda

Pilot

2.5 gallons

45-62

Ford

Mustang

1/16th of a tank

35-80

Ford

Edge

1/16th of a tank

35-80

Chevrolet

Traverse

2.5 gallons

42-60

Toyota

Tundra

4 gallons

60-72

Jeep

Patriot

2 gallons

46-60

Toyota

Prius

1.6 gallons

76-81

Hyundai

Santa Fe

Not available

40

Kia

Sorento

Not available

40

Chevrolet

Impala

2 gallons

44-62

Ford

Transit

1/16th of a tank

35-80

Mazda

3

2.3 gallons

69-94

Mazda

CX-5

2.6 gallons

67-91

GMC

Terrain

Not available

50
Chart courtesy of https://www.yourmechanic.com/
Use caution with your gas gauge…
Be aware that gas gauges can notoriously be inaccurate. Driving up a hill can slosh fuel to the back of the tank making it appear that the tank has less fuel than it does. Likewise, driving down a hill can make it appear you have more than you really do.