When you're shopping for a new or used car, chances are, you're going to be concerned with the safety features of the vehicles you're considering.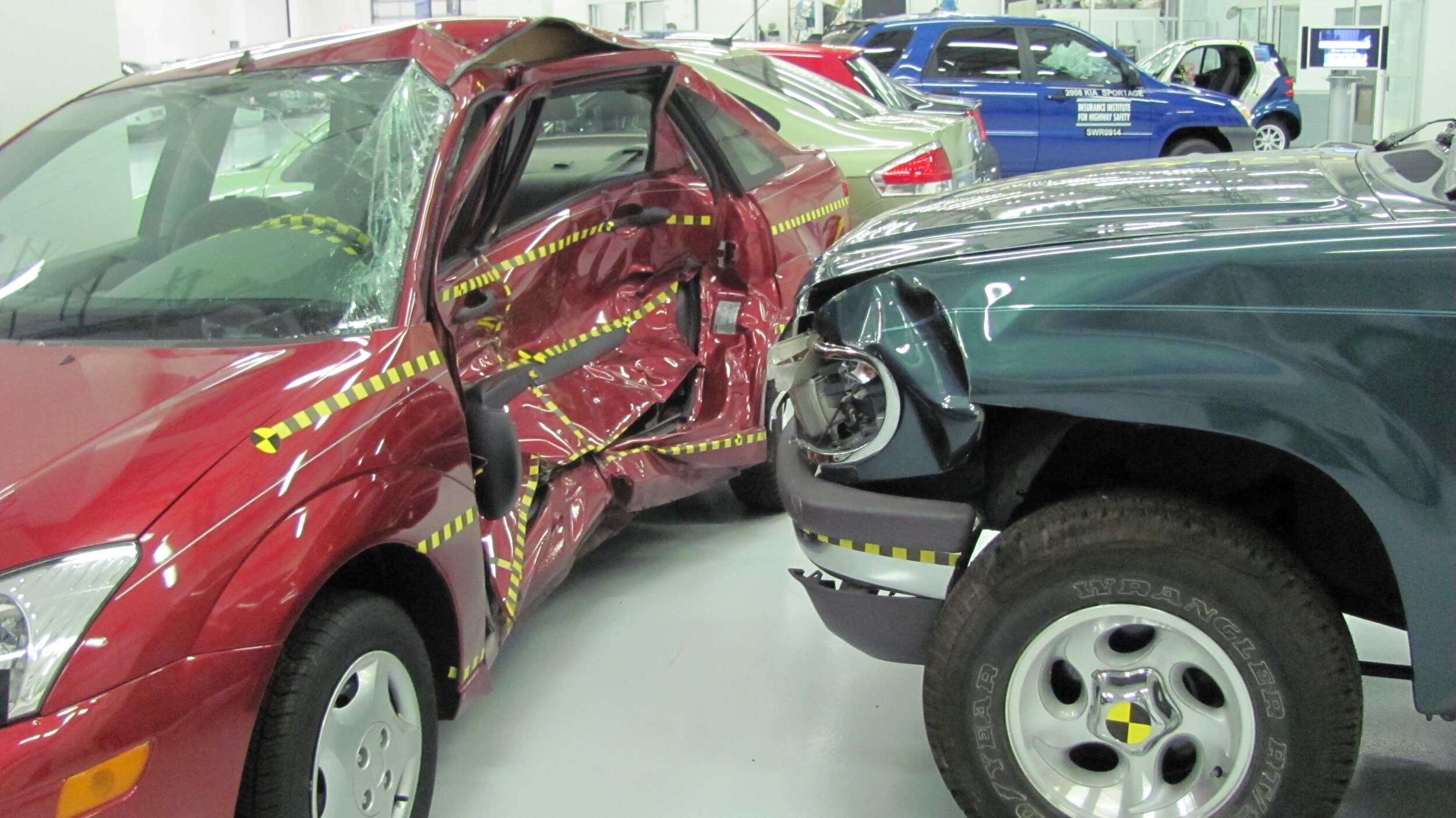 It's likely you've heard of the IIHS (Insurance Institute for Highway Safety) or NHTSA (National Highway Traffic Safety Administration). These institutes review the features included on mass-manufactured vehicles to determine the likelihood of injury in automotive collisions for specific models. They provide safety ratings such as "Five Stars" or "Top Safety Pick" to help you determine which vehicles are "safer".

Let's discuss what these agencies do, how their findings can help you and your family stay safer, and perhaps even get better insurance rates.
About the Agencies
There are two major agencies that run unbiased tests to determine which vehicles offer the highest quality safety features. The first agency is the National Highway Traffic Safety Administration (NHTSA). The NHTSA is a government-run agency. The Insurance Institute for Highway Safety (IIHS) is an independent, nonprofit organization. Usually, these two agencies publish results that have parallel findings.
What the Ratings Mean
If a car receives a 5-Star rating or a Top Safety Pick award, it means the vehicle has safety features in place to lessen the risk of injury or death in the event of a collision.
The NHTSA uses a 5-Star rating system. A rating of "5" means that the injury risk for that vehicle is much less than average. While the NHTSA doesn't define "average," the idea is that a 5 star vehicle is safer than a 4 star and so on.

The IIHS uses a system of Good, Acceptable, Marginal and Poor for crash test results. Review of the IIHS's webpage titled "understanding the ratings", shows that researchers analyze 14 years' worth of frontal crash test data. Upon comparing all of the results, they'll determine how well a vehicle protects its driver and occupants compared to other models of similar size. A vehicle that receives a Good rating indicate the driver is 46% less likely to die in a collision compared with a vehicle rated Poor.
Just to be clear, even vehicles receiving a 5 Star or a Good rating carry a risk of injury in an accident; it's just that in highly-rated cars, the injury or death risk is much lower compared to other cars on the road.
It's important to note that the tests the two agencies conduct aren't identical. The NHTSA defines a "front impact" as a crash that can happen anywhere on the front of the vehicle, meaning the left front or the right front corners. The IIHS defines a front impact as a "head-on" collision.
NHSTA gives star ratings for frontal, side and rollover crashes, then averages them together to give you an "Overall" star score. IIHS displays the scores for small front overlap crashes, moderate front overlap crashes, side crashes, roof strength, head restraints & seats and front crash prevention. Because of these differences in testing methods, it's important to review the results of both agencies before considering a vehicle.
Another important point to note is that larger, heavier vehicles with lower ratings may provide a safer experience. Vehicles with Top Safety Pick+ or Top Safety Pick are the safest within a size category. Larger, heavier vehicles generally afford more protection than smaller, lighter ones. Thus, a small car that's a Top Safety Pick+ or Top Safety Pick won't necessarily provide more protection than a bigger car that doesn't earn the award.
The Insurance Went Down How Much?
Now that you know a bit about how the ratings are received and what they mean, let's discuss the financial implication for driving a vehicle with higher safety ratings.
First, let's discuss the obvious. In the event you are involved in a collision, driving a safer vehicle means the likelihood of you being injured is reduced. Let's face it, medical bills can easily overwhelm the average family when co-pays are required. A lower risk of injury means lower potential medical bills.
While everyone's experience and driving history is different, choosing an IIHS top safety pick could potentially lower your insurance premiums. Below is a true-to-life example of real costs from State Farm for two vehicles on the same insurance policy, for the same driver with the same exact coverage:
- 2015 Scion tC (not an IIHS Top Safety Pick): $82 monthly for full coverage
- 2015 BMW M235i Convertible (IIHS Top Safety Pick for 2015) - $79 monthly for full coverage
Remember, the numbers above represent an actual cost for two cars on the same policy for the same driver at the same time. The BMW is a much more expensive car, with a sticker price 3 times that of the Scion. When asking the insurance provider why the BMW policy cost was lower than the Scion, the customer was told it was because the BMW was an IIHS Top Safety Pick meaning that if a collision did occur, the medical expenses would statistically be much lower because the risk of injury is lower in the BMW. Remember, everyone's driving history is different and there are many things that can affect the cost of your premiums; the numbers above are given to show a real-world example of how safer cars could translate into better insurance costs but this may not be true for everyone.
Finding IIHS Top Safety Picks
The 2018 IIHS Top Safety Picks include the following 2018 models which can be found at SVG Chevy Buick GMC in Urbana, SVG Chevrolet in Greenville, and at SVG Chrysler Jeep Dodge Ram in Eaton.
with optional front crash prevention
4-door hatchback | 4-door sedan
with optional front crash prevention and specific headlights
with optional front crash prevention and specific headlights
Looking for a pre-owned vehicle? No worries! You can search the SVG Motors website for vehicles and find one that interests you. Then you can search on the IIHS website to see the vehicle's safety ratings.
No matter what you choose, we wish you a happy and safe motoring experience!